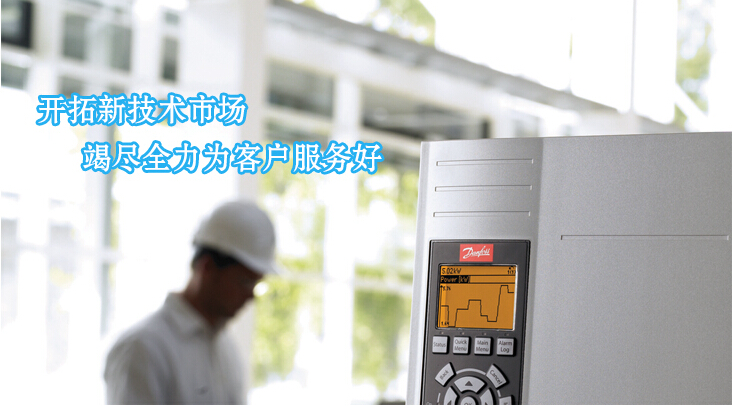 Shanghai Sanxin inverter repair center is a professional inverter repair unit with a certain scale.
  The center has been established for nearly 15 years and has professionally repaired tens of thousands of inverters. From Japanese and Korean machines, to European and American frequency converters, and domestic frequency converters, there are hundreds of brands involved, with power ranging from 0.37kw to 400kw, from the early split element type, oil-immersed type to the new modular type. Digital inverters are our repair scope. Our customers: Shanghai Tobacco Group, Shanghai Volkswagen Automobile Company, Jinshan Petrochemical Company, Hainan Gold Coast Hotel, Anhui Gujing Wine Company, Baotou Sepang Dechang Cashmere Company, Changde Cigarette Factory, Changqing Oilfield, German Wilo Pump Shanghai Company, Shandong Dongying City Heating Management Office, Fujian Changfeng Chemical Fiber Company, Guangdong Weigao Paper, Harbin Power Generation Co., Ltd., Heilongjiang Wancheng Wood Company, Hainan COSCO Boao Development Co., Ltd. Companies, Wahaha Group, Coca-Cola Group, Tsingtao Brewery Company, Xinjiang Huawei Electric Company, Shenyang No. 2 Thermal Heating Company, Inner Mongolia Yili Dairy, Ningxia Hengli Steel Wire Rope Co., Ltd. and so on.
From Hainan and Kunming in the south, Heilongjiang in the north, Inner Mongolia, Xinjiang in the west, and Ningxia, we have our maintenance customers.
In addition, customers in the United States, Iran, the Middle East, Nepal, Hong Kong and other countries and regions also send the inverter to our center for repair.
  The center has a professional maintenance qualification certificate issued by the Shanghai Economic Commission, which is audited by a certification body, passed the ISO9001: 2000 quality management system, and achieves credible quality and credible services through the supervision of maintenance qualifications and the implementation of the quality management system.
There are more than ten senior maintenance engineers in the center, with strong technical force and rich maintenance experience. The center is equipped with advanced integrated circuit testing instruments, special test benches, and sufficient parts and components, including a large number of brands of motherboards, control boards, and power supplies. There are more than 100 kinds of brand information manuals for spare parts such as boards, thick film circuits, special modules, etc., which can provide customers with fast and high-quality inverter repair and maintenance services.
In order to ensure the quality of maintenance, the center has spent a lot of manpower and material resources to design and set up a series of heavy-duty test equipment. There are ten sets of equipment with different powers and voltage levels from 0.37kw to 160kw. The maintenance inverter has undergone heavy load testing, which can be used by customers with confidence.
The    Center and the Computer Center of the University of Shanghai for Science and Technology have jointly developed maintenance management software and introduced the domestic advanced financial management system of the Golden Abacus. At present, the two softwares have been successfully applied in the repair process, customer management, device procurement, logistics, transportation, finance, and door-to-door service. The integration and sharing of information in each department has greatly improved work efficiency and better performed for customers. Maintenance service. The center is now the designated technical maintenance service center for the inverters of Danfoss, Denmark, LS Electric (LG) of South Korea, Mitsubishi of Japan, Aideli of Taiwan, and Yantai Huifeng.
  The newly opened service items of the center include: professional engineers come to repair and service for customers; frequency converters regularly come to maintain and repair business; frequency converters long-term (annual) comprehensive maintenance business; provide agency and technical outsourcing services and special maintenance services for various brand manufacturers.
  The center newly added maintenance programmable controller (PLC), servo system, DC speed control device and various electronic circuit boards.
   In order to strengthen the information and network management, the center applied for the network real name (lifetime): "Sanxin inverter repair center", "repair inverter". Customers can also inquire about inverter maintenance business through Shanghai 114.
   The center has a maintenance hotline (021) 56909654, which provides 24/7 maintenance services, and a complaint hotline (021) 66284566 to solve customers' actual problems.
  The center and professional courier companies have joined forces to provide free door-to-door pick-up and drop-off machines to facilitate customer transportation. Customers can also send the machine to us through the post office or other channels.
The center often organizes maintenance training courses. It can also organize separate classes for customers or on-site training. Customers can also get professional training through online maintenance seminars.
   High-quality and value-for-money repair services are the basic foothold of this center. We will serve customers through our own strength and innovation, and will always be your trusted friend.