Danfoss forms a new Climate Solutions division (Climate Solutions)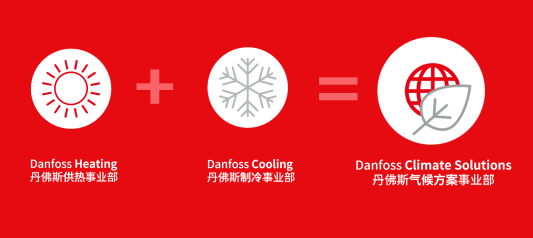 Danfoss adjusted the organizational structure and merged the heating and cooling divisions into the Danfoss Climate Solutions division (Climate Solutions). With the help of the new climate solutions business unit, Danfoss will further increase its investment in the green agenda to enhance the company's competitiveness in the attractive global market.

At present, all parts of the world are paying more and more attention to climate change issues. By merging the Heating and Cooling Division into the Danfoss Climate Solutions Division, Danfoss continues to invest in the future, helping customers and partners take active actions to mitigate the impact of climate change and build a greener future world.

The Danfoss Climate Solutions Division provides sustainable and energy-efficient solutions for industry, the built environment and the entire food chain. The Climate Solutions Division will make full use of the opportunities presented by the global climate agenda, the Paris Agreement and the EU Green Agreement to accelerate business growth. With the new Danfoss Climate Solutions Division, the company will further strengthen its focus on innovation and product applications, and become a stronger and more reliable technology partner for customers and partners.
Fei Yunde, President of Danfoss Climate Solutions Division, said:
"The products and solutions we design and sell play an important role in advancing the climate agenda and achieving climate goals. We must take measures to ensure building energy conservation and reduce carbon emissions. In this critical period, both government and private institutions must Actively take action to ensure that investment in sustainable energy innovation is steadily increasing, not decreasing.