Danfoss China Holds Two Inauguration Ceremonies | Embracing Digital and Intelligent Transformation
On December 18th, Danfoss Tianjin Double Happiness came to the door. The new warehouse in Wuqing Park and the new office in Tianjin successively held inauguration ceremonies to celebrate Danfoss China's digital and intelligent transformation with Danfoss partners, customers, government and other stakeholders.
The world's first
Digital flagship workplace

During the relocation of Danfoss' new office in Tianjin, more than 100 colleagues fully experienced the new changes brought by the digital management system to their daily work in the fully designed office ——
# Digitization · Efficient Office
The Danfoss digital office solution covers a complete set of digital office solutions, two of which are digital tools: Robin and Envoy cover seat and conference room reservations, as well as visitor management, realizing the entire process of digital management.
Using big data management, the Danfoss digital office solution introduces the new concept of "leading the future of office mode" into China, making employees' work more convenient and efficient, supporting diversity and inclusiveness, and helping the company's cross-business and cross-regional collaboration , To better provide customers with efficient services.
# Intelligent · Energy Efficiency Management · Demonstration Project
The application of Danfoss digital management system platform (BMS, Danview Platform) ensures that all energy consumed in the office, including air conditioning, electricity, air quality and other parameters, can be monitored in real time.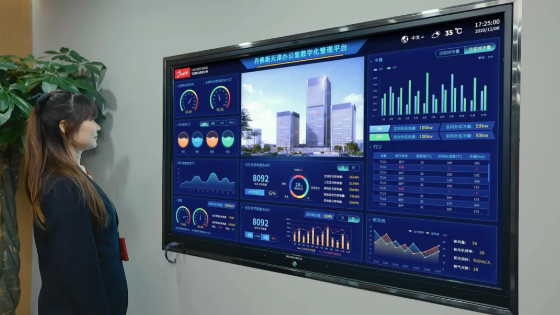 Danfoss Tianjin Office has fully adopted Danfoss' products and solutions as a demonstration project. Danfoss customers are welcome to visit and inspect.
Accelerate localization
New intelligent warehouse in China production base

Danfoss Wuqing Park is one of Danfoss' important production bases in China. In order to meet the needs of the continuous expansion of production lines in the park, Danfoss Wuqing Park has expanded and completed a new intelligent warehouse of nearly 10,000 square meters. The new warehouse solves the warehousing turnover pressure of the two Danfoss factories in Wuqing Park, and provides a solid guarantee for the growth of raw materials and finished products in the future.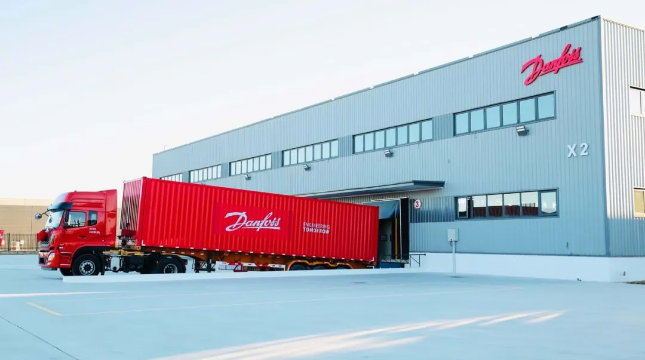 According to the standard design of modern high-standard logistics warehousing, the new warehouse is functionally divided into a raw material storage area and a finished product delivery area. It is equipped with 2 forward-moving high-mounted forklifts, 2 counterbalanced forklifts, AGV trailers, and export loading to prevent foolishness. Camera doors, highly integrated material storage management system SAP, high-position load-bearing shelves with a total of 5,700 pallets, and a professional operation team shared with the Quanhui Road factory. It not only interprets the concept of a highly automated logistics warehouse, but also serves partners more effectively, faster and more steadily.
Since entering the Chinese market in 1996, Danfoss has always regarded China as the "second home market." As a leading company in the field of global energy efficiency, Danfoss has always adhered to the strategy of "in China, for China", bringing solutions in the field of energy efficiency to China, and helping China achieve its strategic goal of "carbon neutrality".
Danfoss
Create a better future with you